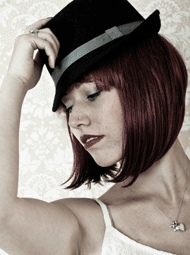 CD-Produktion mit Ella Jane/Sydney
Tweet

Ella Jane ist 24, kommt aus Sydney und hat eine hammermässige »schwarze« Stimme, mit der sie arbeitet wie ein Tischler mit seinem Holz. Dabei singt sie direkt aus Ihrer Seele in die des Zuhörers hinein. Ihre Professionalität und Be­gabung lassen vergessen das Laura das erste Mal in einem Studio steht.
Musik pur: Ella Janes Stimme, eine Acoustig-Guitar (gespielt von Caleb Schmidt – Samoa) und dazu eine groovende Bassline. Das ist alles – mehr braucht es nicht um sich auf eine Reise mitnehmen zu lassen. Es fühlt sich an wie ein Spaziergang über eine bunte Frühlingswiese, ein laues Lüftchen weht …
Aber nicht so die Texte, natürlich geht's da auch spassig zu, aber mehr um tiefe Dinge. »Her Song« spricht von einem jungen Mädchen das durch Menschen­handel in die Sex-Sklaverei verkauft wurde. »Factory of Misery« dagegen spricht davon, dass wir mit dem Festhalten an unserem Wohlstand die Armut anderer weiter vorantreiben.
Ella Jane und Ihr Mann Derek werden aus den Einnahmen des CD-Verkaufes Ihre Arbeit unter versklavten Kindern in Kambodscha finanzieren.
Aufgenommen wurden die Songs im
Tonstudio Farmhouse – Löbau
(Vielen Dank Matthias), das Recording und Mastering lag in den genialen Händen unseres Sound-Profis Tobias. Die Entwürfe für das hochwertige Digipak Cover und das aufwendige 20-seitige farbige Booklet hat ein Freund Ella Janes gestaltet. Insgesamt eine anspruchsvolle und gelungene Produktion. Gemessen daran müsste der Preis etwa bei 12,90 Euro liegen, ist aber noch nicht festgelegt.
Hier eine Hörprobe für euch / Listen to this MP3-Sample
Ella Jane – It's all for love
Hier könnt Ihr Ella Jane bei Facebook folgen.
Wenn für eure Band selber eine CD produzieren wollt, einfach mal machfragen. Zwei Wochenenden im Profistudio mit Tontechniker, Mastering, CD-Cover und Bookletgestaltung und Presswerk mit 1000 CDs (je nach Ausführungswunsch der Druckarbeiten) ca. 3.500 – 4.000 Euro.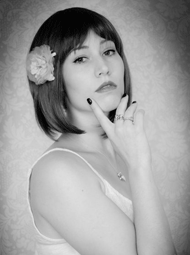 CD-Production with Ella Jane/Sydney
Ella Jane is 24 years old, comes from Sydney and has a great »black« voice she works with like a carpenter with his wood. She sings out of her soul directly into the listeners one. The professionalism and talent of Laura makes you forget, that she was the first time in a studio.
Pure music: Ella Jane's voice, an acoustic guitar (played by Caleb Schmidt – Samoa) and a grooving bassline. That is all – all it needs to be taken on a trip. It feels like a stroll through a colorful spring meadow, a gentle breeze is blowing …
But not so her lyrics, almost about deep things. »Her Song« tells about a young girl, who was sold in human trafficking into sex-slavery. »Factory of Misery« tells about, if we hold in our prosperity, we continue the poverty of others.
Ella Jane and her husband Derek finance their work among enslaved children in cambodia from the earnings of selling this CD.
The songs were recorded in the
Tonstudio Farmhouse – Löbau
(thanks to Matthias), the recording and mastering lay in the genius hands of our sound-professional Tobias. The designs for the high-quality digipak cover and the elaborate 20-page color booklet has made a friend of Ella Jane. Overall, a challenging and successful production. Measured by this the price should be approximately at EUR 12.90, but is not yet determined.
Here you can follow Ella Jane at Facebook.